For Achievers, Doers, and Happiness Seekers: Your Path to Success Club~ For a Limited Time-
Try it for 30 days for only $7-
*By selecting this one month trial- you are not auto enrolling in anything nor will you be autobilled for any subsequent payments- you are only committing to this 30 day trial.
Do you still dream big dreams? or has the joy and success in your life seemed fleeting and elusive?
Does it seem like your big goals are just out of reach?
Do worries overwhelm you at times and prevent you from experiencing all of your joy and success?
Most likely you have experienced some success (or you wouldn't be here on my website today), but you want to get to the next level and truly reach your vision.
I know you are an achiever, but you, just like everyone, need some support...some accountability...some inspiration...to help you make it all happen.
Remember, you are a successful and a joyful spirit. You were MEANT to be joyful and successful.
How about living a life where you not only get inspired...but that you become the inspiration to those around you and everyone you touch in your life.
And I can show you how, in my super charged, energy filled, and joy-filled Your Path to Success Club program.
We'll focus on creating a joy filled and successful life for you, every moment of every day.
So ask yourself this critical question:
What could I accomplish over the next few months?
The principles and processes in my books can make a difference in your life. But changing a lifetime of habits isn't easy. And if you're finding yourself falling back a bit, don't worry, it's completely normal.
Many people just like you tend to get better results with ongoing support and encouragement, and that's what this program is all about. I will personally work with you in a dynamic and lively group phone-coaching environment to set you on a course to achieving your life goals.
What if your life could just flow, without stress, struggle or worry?
Would you feel differently about things? Would situations bother you less? Would you wake up each morning with a transformed outlook and a new spring in your step?
There's only one way to find out.
Let me share with you some of the life-changing discoveries you and I can be experiencing together over the next few months. Through my years of training, coaching, and mentoring people, I have developed this comprehensive, unique program.
Your Path to Success Club group coaching program combines unlimited email support and group coaching telephone calls that supply you with whatever you need to complete and execute your plan for a joy filled and successful life.
In this success club program you'll make these discoveries:
How to live joyfully no matter what is going on in your life

How to conquer limiting beliefs that block you from achieving your goals

How to cultivate thoughts that work for you and not against you

How to create a life of abundance and success

How to view time as a moldable gift

How to cultivate gratitude

How to work while inspired doing what you love

How to grow your spiritual life

How to develop awareness to keep you on a path of success

How to BE the Inspiration
And so much more...
"As a man thinks in his heart, so is he"
--Proverbs 23:7
You hold the key to having your heart thinking right.
Whatever you think about and internalize in your heart, is what you become.
Whatever you believe in your core or your spirit is what you become.
So what are you becoming?
Why the Your Path to Success Club Program was created
I receive daily feedback from people who have read my books, my eBook, taken a workshop, or a teleclass. These people recognize that while the material and ideas are life changing and inspirational, they need more reinforcement, more insight, more encouragement, and more follow up in order to change a lifetime of habits.
This is why an ongoing program like this is so powerful and moving. This coaching program instills changes in thoughts and reinforcement that leads to a permanent life change.
"Happiness is when what you think, what you say, and what you do are in harmony"
--Mahatma Gandhi
All of the peace, passion, energy, and joy that you need is yours and surrounds you right now. Open your arms, your mind, and your heart. You are loved. You are blessed.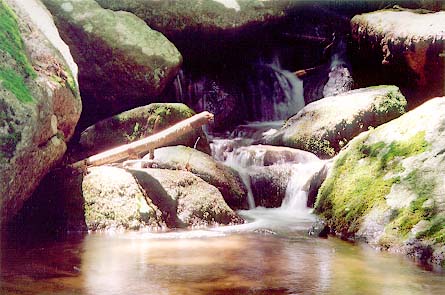 Now I know what you might be thinking. "Sheri's probably just a joyful person, joy is probably all she's ever known."
Nothing could be further from the truth. I experienced a deep personal tragedy when I was a teenager. I discovered my fifteen year old brother after his suicide death. This profoundly affected my life and impacted the thoughts that I had surrounding happiness and joy. I thought I could never be happy again and for many years, that was true.
A lifetime of learning from the masters, becoming more spiritually aware, obtaining my Master's degree, and mentoring other people in leadership positions all helped to create the inner knowledge and spirituality that I needed to live a truly joy filled life again. I want to share these discoveries with you and help you to live a truly joyful and successful life.
You can choose joy...
You can live joy...
You can have a joyful and successful life from this day forward...
What would your life look like if you woke up every day with a joyful song in your heart and felt truly filled with joy?
How would this impact the people in your life?
What would it mean to you?
In this program you'll learn how to start letting go and replacing negative thoughts with more constructive ones. You will be recognizing, allowing, and embracing more joy in your life. You will learn how to tap into abundance and live your dreams in every aspect of your life.
At the End of the Day It's All About Growing, Improving and Thriving
You may be thinking that nothing can change in your life, but I'm here to tell you that it really is possible for one program, over a 12 month period, really can have a profound impact on what you do and how you feel from now on.
In this program, you will be growing spiritually; you will develop more control over your thoughts. You will experience more peace, passion, energy, and joy every moment of every day, if you allow it to happen and take the actions steps.
And if you don't know what it is you want out of life, you'll discover that too. I'll show you not only how to live joyfully every day, but how to discover your own keys to living joyfully. You will create and then learn to live your vision. Like a miner digs for gold, we'll mine for sources of joy and success deep inside of you, and we won't stop until they've come to the surface.
Just look at everything you get:
~Your Path to Success Club Access
~Creating and living your vision for your life
~The power to start creating and feeling more joy, no matter what is going on in your life
~Exercises, processes and strategies for attaining your goals
~~Attracting the right people at the right time in your life
~Learning how to view time as a moldable gift
~Tapping into your creative flow
~Cultivating a heart thinking right attitude
~Creating paradigm shifts
~Setting short, mid term, and long term goals that make sense for you
~Developing awareness surrounding your life and your thoughts
~Growing your spirituality
~How to BE the Inspiration
~2 one hour Group Coaching Calls with the Success Club every month
~Unlimited email support throughout the program
Try it out today for only $7 for your first month. After your first 30 days- you will get an email to let you know how to continue your membership. By accepting this $7 trial you are not auto enrolled in anything and you will not be autobilled.
What if you could?:
Create Your Path to Success.
Get rid of limiting beliefs that block success,
Grow Your Confidence
Achieve Elusive goals
Build Your Own Success System
Tap your inner strength and wisdom,
Learn to fast track abundance and prosperity.
Learn how to live joyfully every day.
Learn how Success and Joy belong together- side by side in your life
Get the Support of Live Group Coaching Calls
Get mp3 downloads to help support your success
Plus get some amazing bonuses with this limited time offer
Wouldn't you love to experience all of this every month?
When you enroll in my Your Path to Success Club Membership Site-
You will get access to inspiring, informational, and life changing ebooks, mp3s, and worksheets as downloads on the member site access page
Plus, you will get success coaching tips exclusive to this Member's Only program
Plus, you will get two live monthly group coaching calls via webinar where you can ask your questions- or just listen to the success topic. Your can listen via the web, skype, or phone line- local dial in phone numbers are available in the UK, US, Canada, and Australia. The call schedule is given three months ahead of time and are always on Tuesday nights and usually at 5pm pst/8pm est. These calls will also be available as replays and mp3 downloads in case you need to miss a call- and you will receive action worksheets for each call.
Plus, you will get unlimited email access to me (Coach Sheri) to get your questions answered.
Can't make the scheduled call? Don't worry, the call will be recorded and available for listening and mp3 download later.
Welcome to the Your Path to Success Club Membership Site with me, Coach Sheri. I would love to support you and partner with you as you move forward in your success.
How much does it cost?
Here is the awesome part.
For a limited time: get your first month for only $7.00. You get to test drive Success Club for just $7.00 for your first month. You will not be autobilled or auto enrolled in Success Club- After your trial month membership is up- you get to decide if you want to purchase Success Club.
If you decide to purchase Success Club you will be able to choose a one time fee for an annual membership of 12 continuous months for $397 (the best deal) or pay $97 a month on a month by month basis.
There is no risk... you get to take advantage of the $7- 30 day trial membership before you invest.

.

Are you ready to make coaching super affordable, yet life changing for you? and get your 30 day trial membership for only $7.00
Join us and start changing your life now.
Love and blessings,

Sheri Kaye Hoff
Be the Inspiration
P.S (Wow, you get 2 hours of group coaching each month at a terrific savings:)
*You will see a charge from Your Path to Success Enterprises on your paypal or credit card statement when you sign up.
Testimonials
"Sheri Kaye Hoff is one inspirational woman! I had the honor of being an expert speaker on one of her amazing telesummits and made an immediate connection with her. She knows what people want to hear. She is passionate about helping people create change in their lives, and she is someone I'm going to keep my eye on! With her strength and compassion, she holds the power to really make a difference in this world, and that difference is already evident in all that she is and all that she does!"
Cari Murphy, MAPC
Soul Success Coach | Bestselling Author | Radio/Tv/Media Host
"I love Sheri's energy! She is an inspirational, compassionate and empowering coach!"
"Whether she is on a group coaching call or working with an individual, she consistently brings the same joyful, positive and encouraging energy to each session. Any time that I interact with her, I always feel uplifted and energized! Sheri teaches powerful exercises that are simple and can be applied right away to help make a positive shift. She seems to have a wealth of knowledge and personal experience to share whether the topic is about building a business or making an internal shift to live a joyful and inspired life. However, I believe that her greatest gift is her presence with others. She listens thoughtfully and has the ability to tune in to an individual and offers suggestions that are intuitive and feel Divinely guided. Sheri is a fantastic coach as well as a joy to work with! She truly is the "living joyful every day coach"! "
Crystal Miller, MA, CHTP http://www.crystallynmiller.com
"Having Sheri as a coach has been a wonderful experience."
"I was impressed that she was able to accurately assess my personality and what motivates me in such a short amount of time. Her support and enthusiasm for my accomplishments has been a crucial part of my recent creative and personal development, helping me to overcome doubts and insecurities and put together a good strategy for success.
She has a gift for knowing the precise words of encouragement to say at just the right time and has kept me focused on the path of achieving the goals that are the most important to me. Sheri is truly a joyful person and her joy is contagious. I greatly appreciate her thoughtfulness and integrity and always look forward to our interactions because they are so uplifting." Jennifer, W. Chicago, IL